For a successful party
As a mother I know that it is not always easy to have a lot of children at home. That's why I'm giving you some ideas that will entertain them and help you prepare an unforgettable pyjama party!
Print your checklist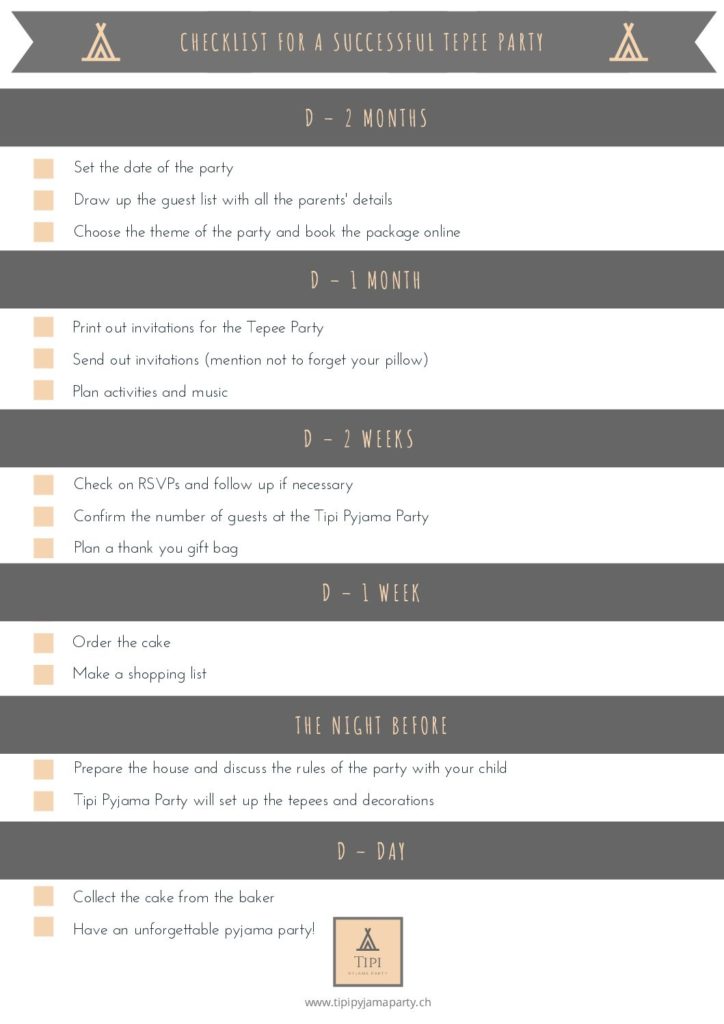 Your child can be the host of his or her party
Trust your child and discuss the rules for the party.
Your child can show his or her friends around the house so that they know where the toilets are and which rooms are allowed during the party.
Prepare a list of activities and a schedule for the evening, including brushing teeth and bedtime.
A special pyjama party kit
Why not gather all the essentials for a successful Pyjama Party in a pretty jar, which you can give to each guest: toothbrush, small soap, mini shampoo, hair accessories, varnish… It's up to you to let your imagination run wild!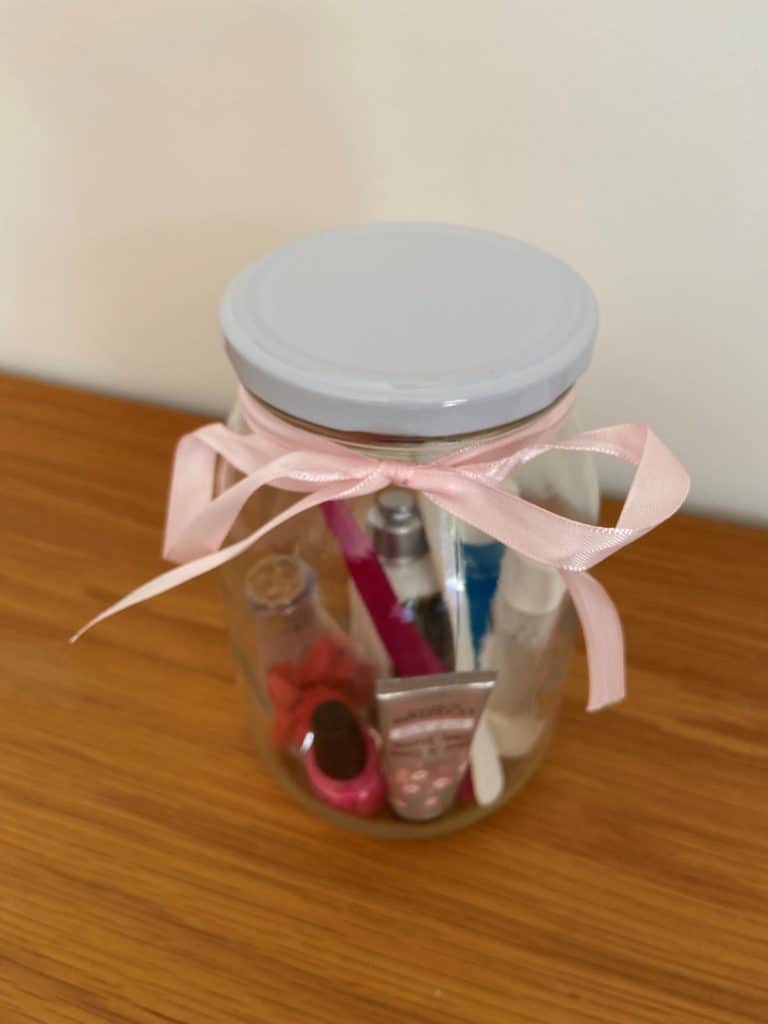 Activity ideas to make the sleepover a success
Cocooning beauty
A beauty session to play at being grown up! Manicure, pedicure, facials, make-up and why not a hair workshop?
The nail polish roulette game
Place several colours of nail polish in the middle of a circle of girls. The first player turns a bottle of nail polish. The person the cap is pointing at when it stops has to paint one of her nails with that colour. Then the next person turns a colour of nail polish… and so on. Soon everyone has really colourful hands and toes!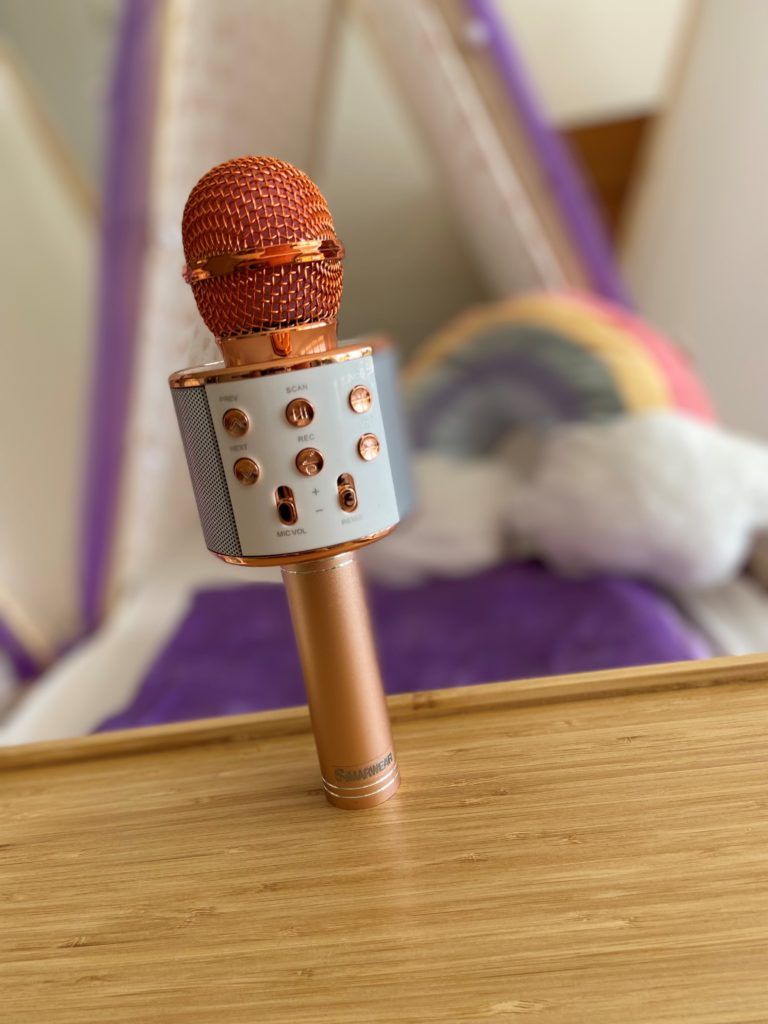 Karaoke night
Get out the microphones and download a karaoke playlist of their favourite songs!
Teenagers' favourite games!
Truth or Dare
Indulge in one of their favourite things: secrets and confidences. Not to mention the dare for the one who doesn't play along… Kissing their big toe, hopping around the table, massaging their neighbour's back, declaring love to a stuffed animal, singing a song with marshmallows in their mouth… By preparing a little creative list, you can save them from running out of action ideas.
Print your invitations
Print your guest list
Balloons filled with glitter
Fill the balloons with glitter or confetti before blowing them up. Then simply hang them up and you're done! You can also replace the glitter with glow sticks to make the balloons glow in the dark.
A photo session for unforgettable memories!
An empty frame tower as a shooting location and props. Offer wigs or disguises to make this photo shoot even more fun.
Guess who?
Each child writes the name of a celebrity on a piece of paper and sticks it on the forehead of the person next to them with a piece of tape (or with post-it notes). The aim of the game? Ask questions (is it a girl or a boy? Is it an actor? A singer?) to try guess who is on their forehead.
Musical sleeping bags
Put the sleeping bags in a circle and when the music starts everyone walks around the sleeping bags, when the music stops everyone has to try to get into a sleeping bag. It's like musical chairs.
A jewellery workshop
The children will be happy to design their own jewellery. Bracelets of all kinds… Brazilian, macramé, shamballa. Colourful earrings, friendship necklaces made of FIMO clay, or even hairclips and pendants. There is something for everyone's imagination. Simple and quick, create many accessories in no time thanks to the many tutorials on the internet.
Lie game
Each person has to write down two stories about themselves that are true and one that is a lie. Make sure that the participants think of two true things that others might not know about them. The young people should take turns reading their three stories. The young people should decide together which statement is a lie for each person. There is no winner, but the game usually reveals some funny and interesting stories about one another.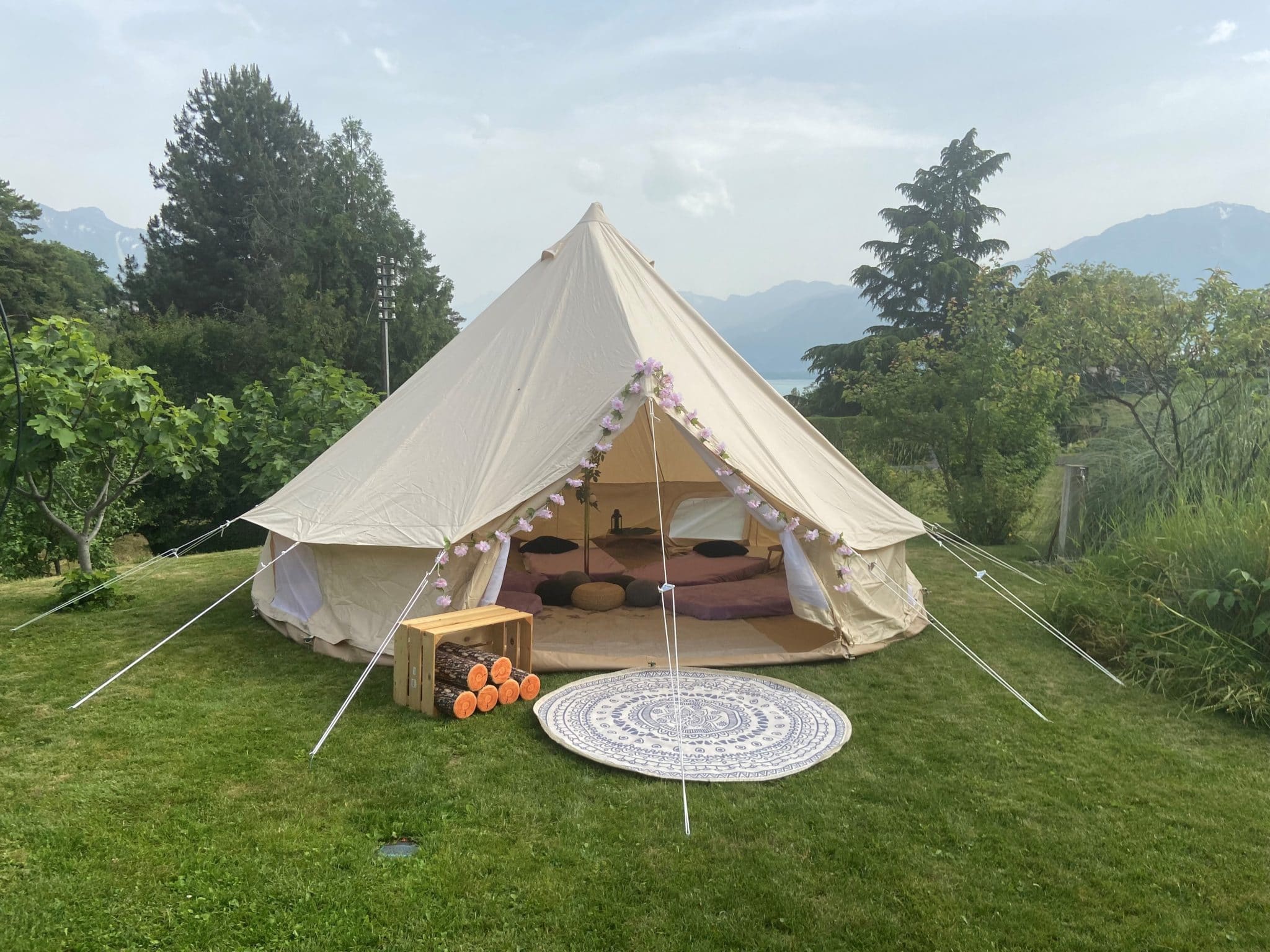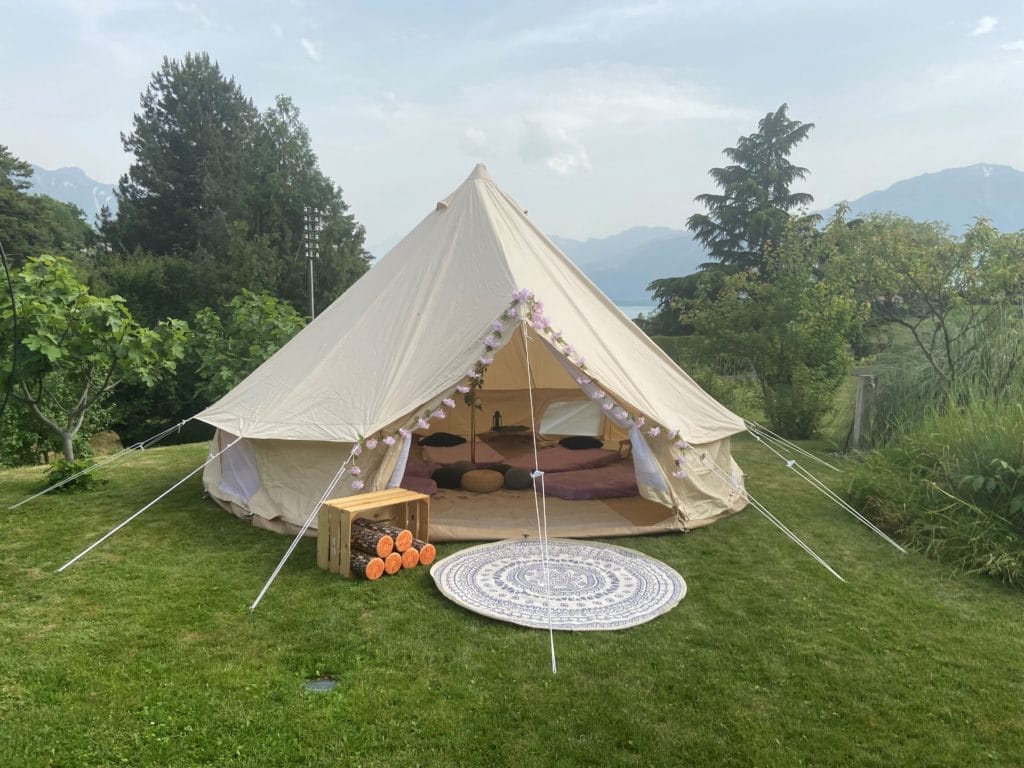 The perfect choice to make your next garden party a breathtaking experience. A luxurious Glamping tent is a unique and spectacular addition to make your occasion even more special.
Beautifully decorated, it creates an enchanting atmosphere for a sleepover under the stars, a special celebration, a yoga retreat, a wedding, a birthday, a baby shower… This themed tent will make your event unforgettable.
Why not add a picnic table in an elegant setting or set up a Zen area for you and your guests to relax and enjoy.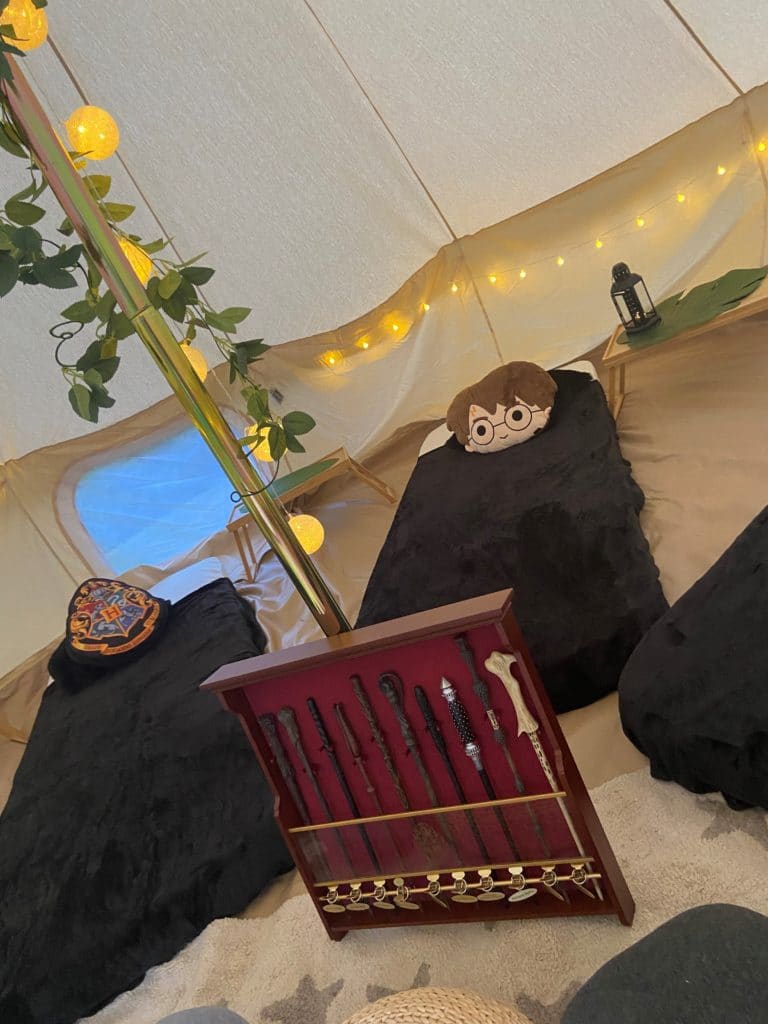 A themed evening
You could also consider including a spa experience or organise a movie night with a projector to entertain the little ones. The tent is fully equipped with themed lighting and decoration, you can choose from one of our many themes available for all ages and your occasion.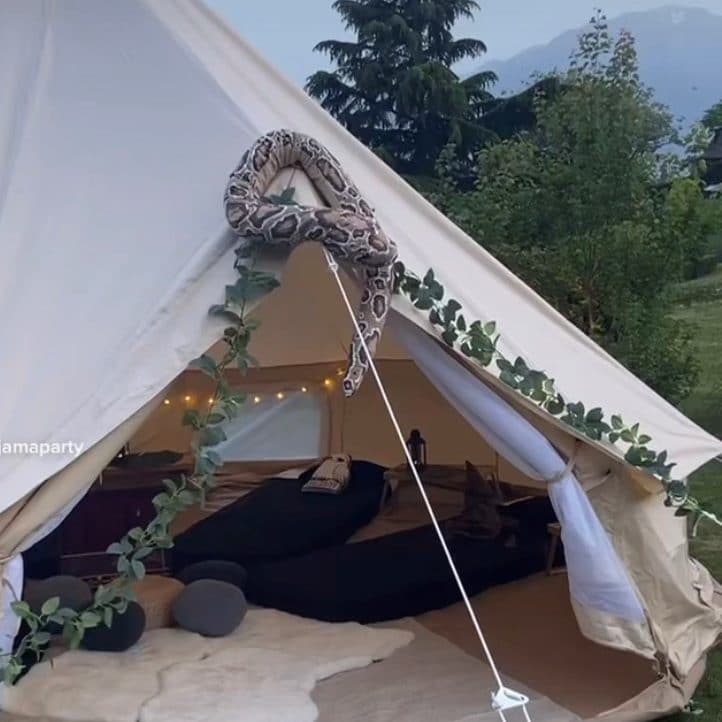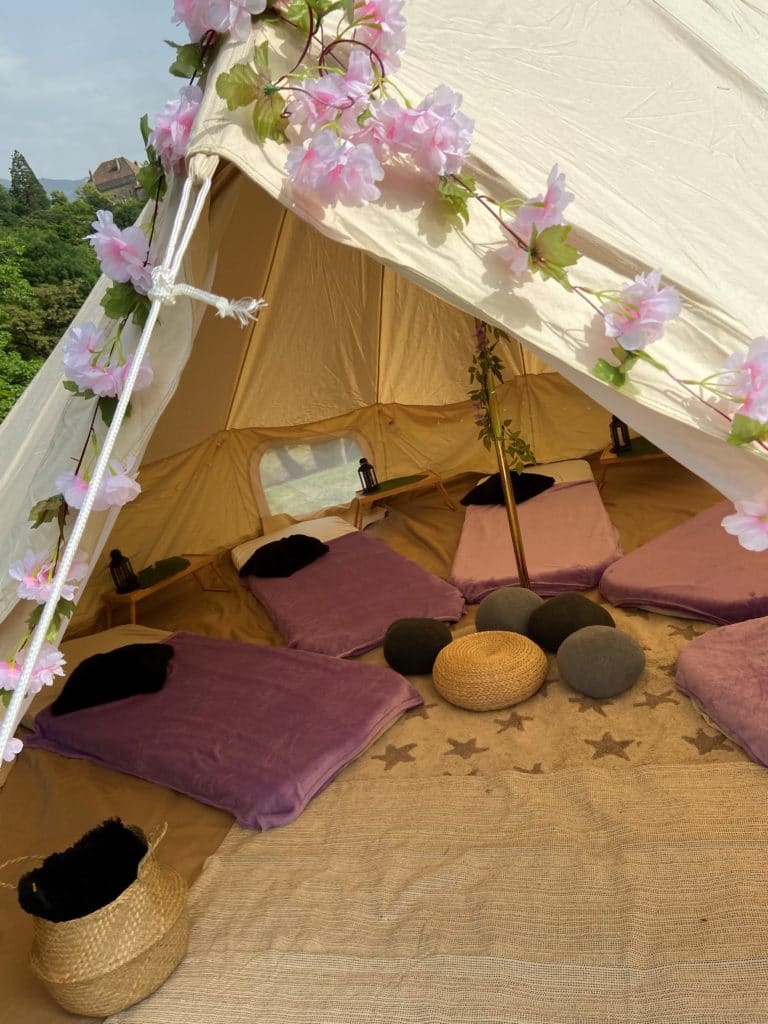 A place dedicated to children during your wedding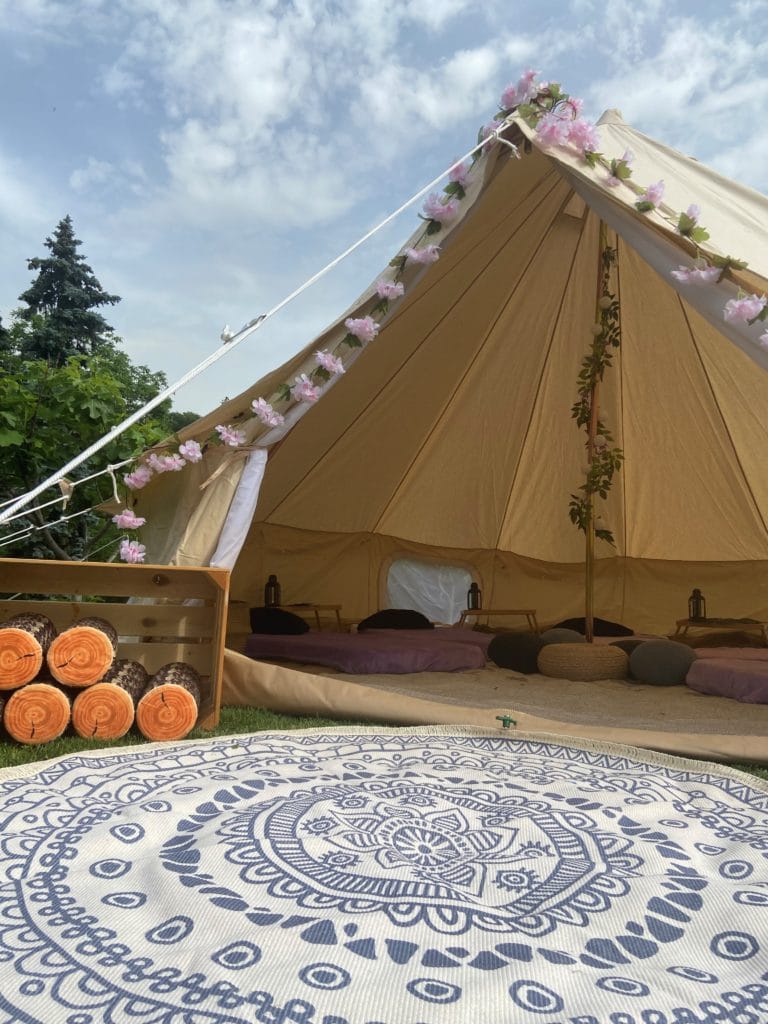 Baby Shower