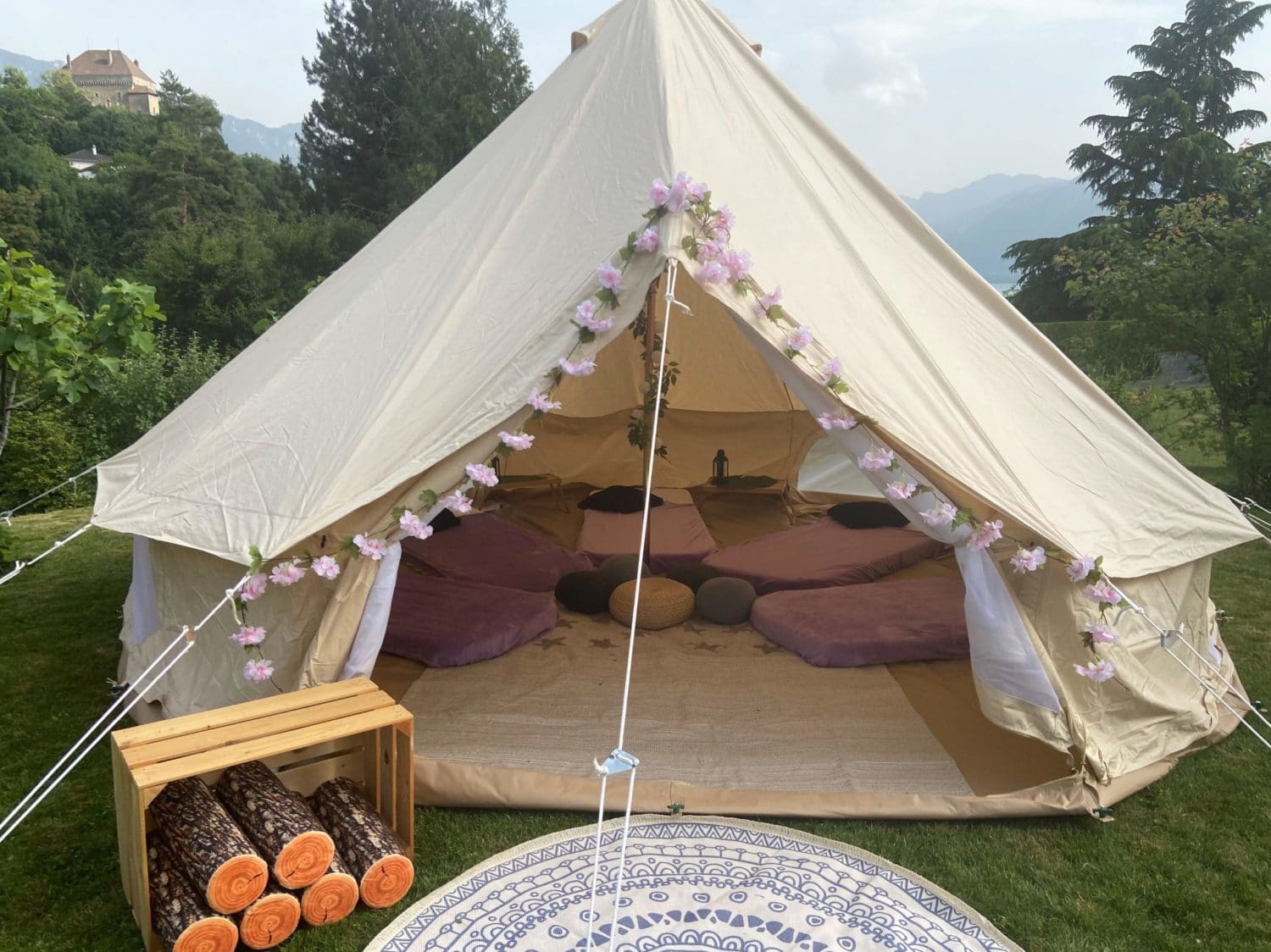 Choose between different packages depending on the number of children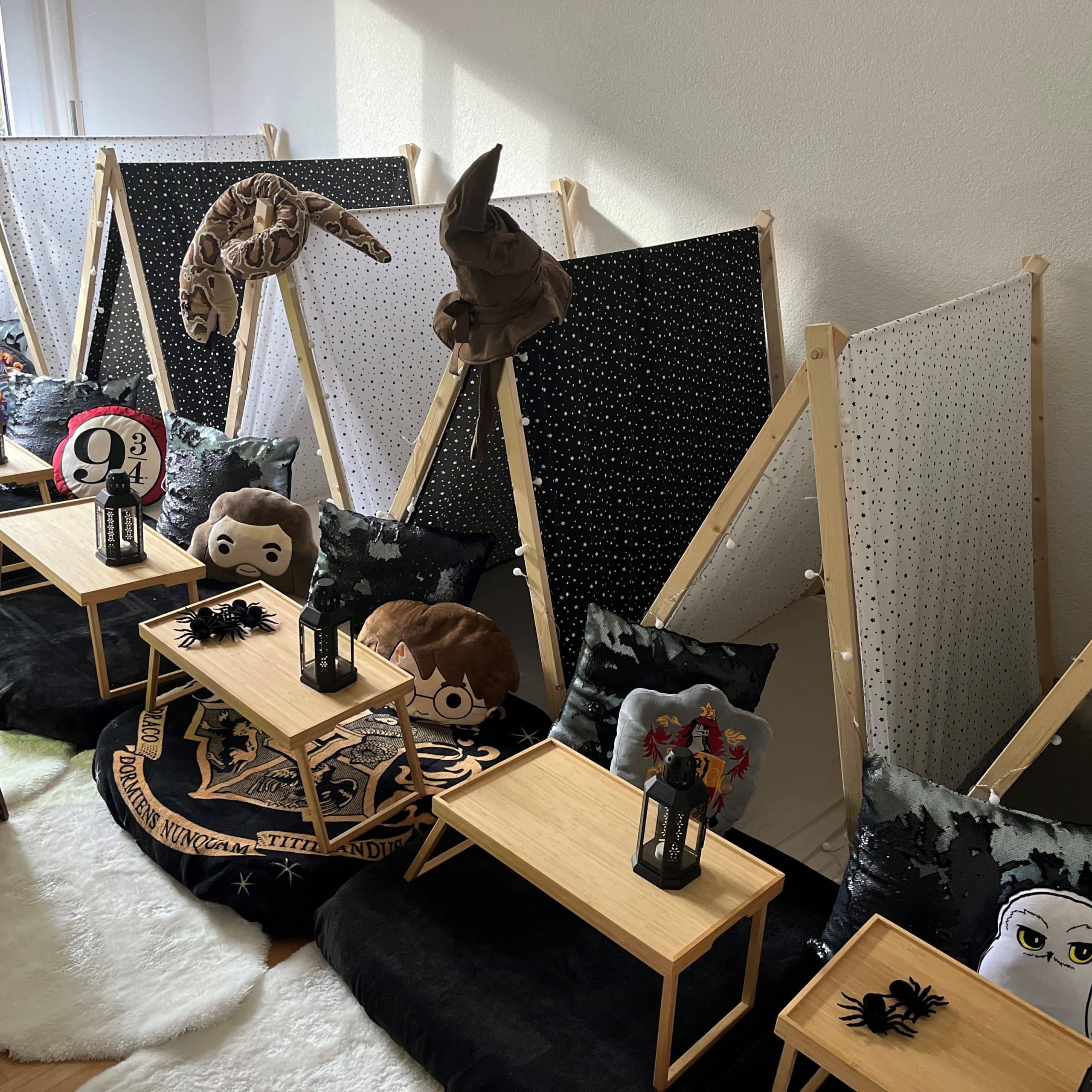 Pyjama Party full service Package – from 445 CHF
Handmade teepees
70×200 mattresses and fitted sheets
Blankets
Breakfast trays
Lanterns and lighting garlands
Themed decorative cushions and accessories
For hygiene reasons, your guests must bring their own pillows.
For delivery, set-up, personal styling in your home and pick-up please send us a request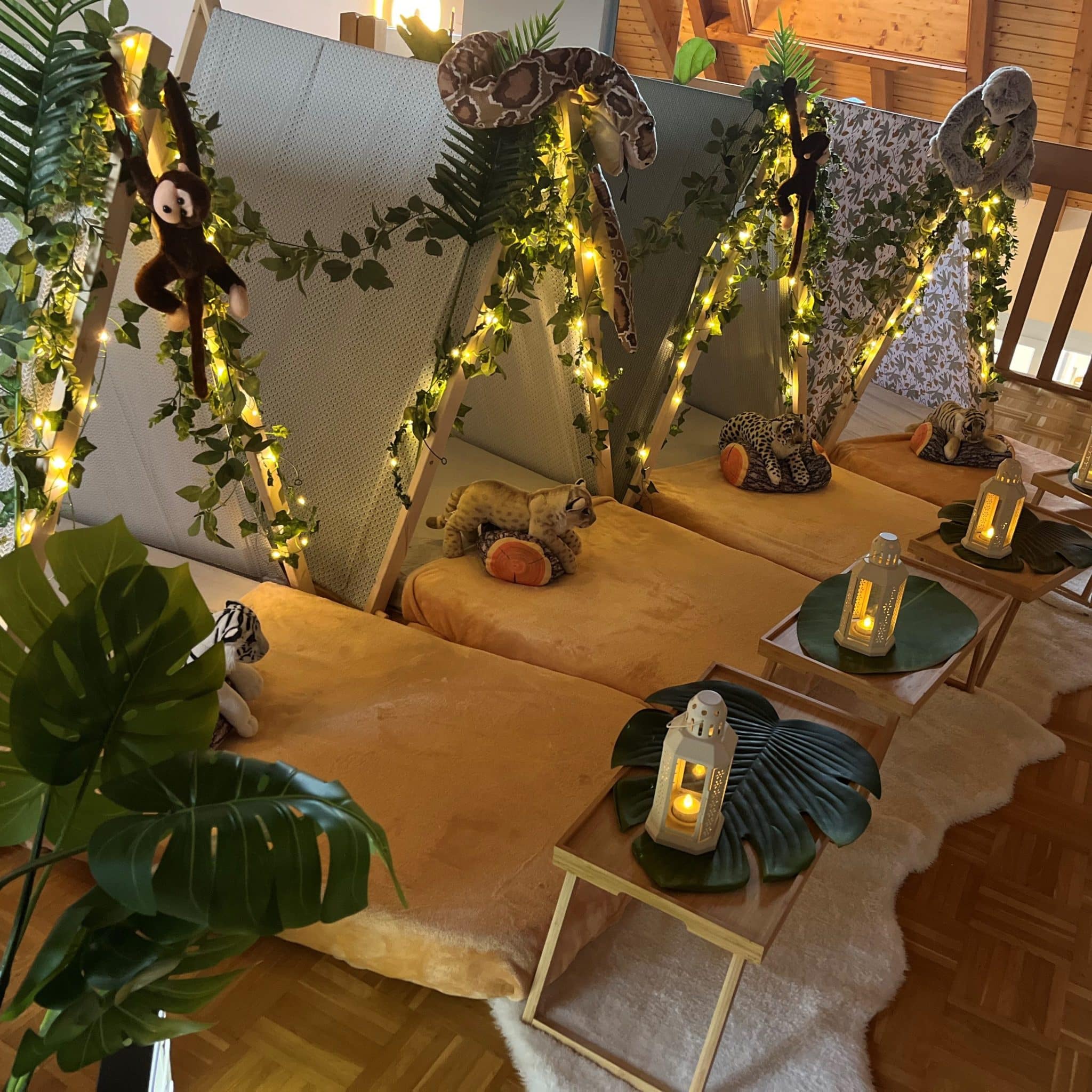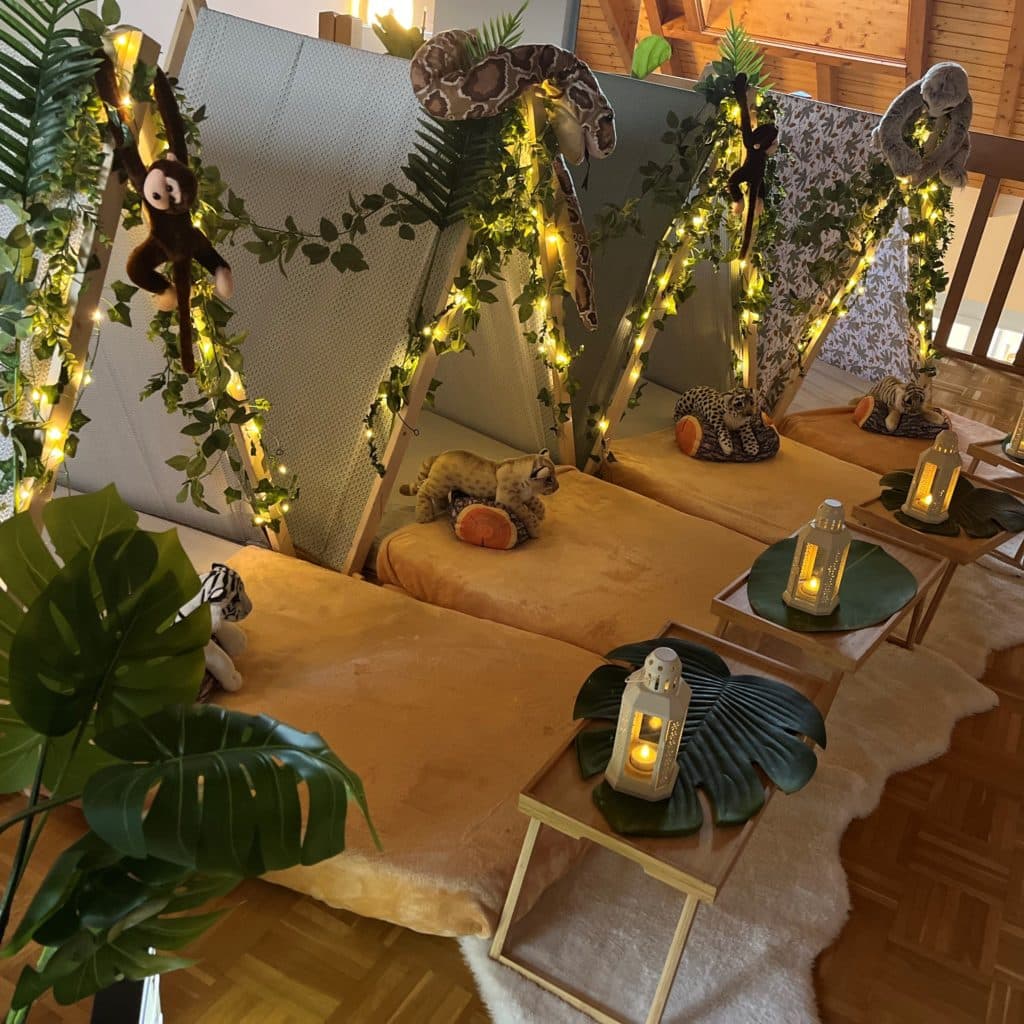 Pyjama Party self Pick-up package – from 295 CHF
You would like to pick up the teepees and all equipment at our place and set everything up yourself?
We will pack everything and explain the set up for you. You`ll come by to pick it up and return everything after your party is over. With our step-by-step set-up guide you`ll be able to do it easily. Please note that you will need a large car for pick-up.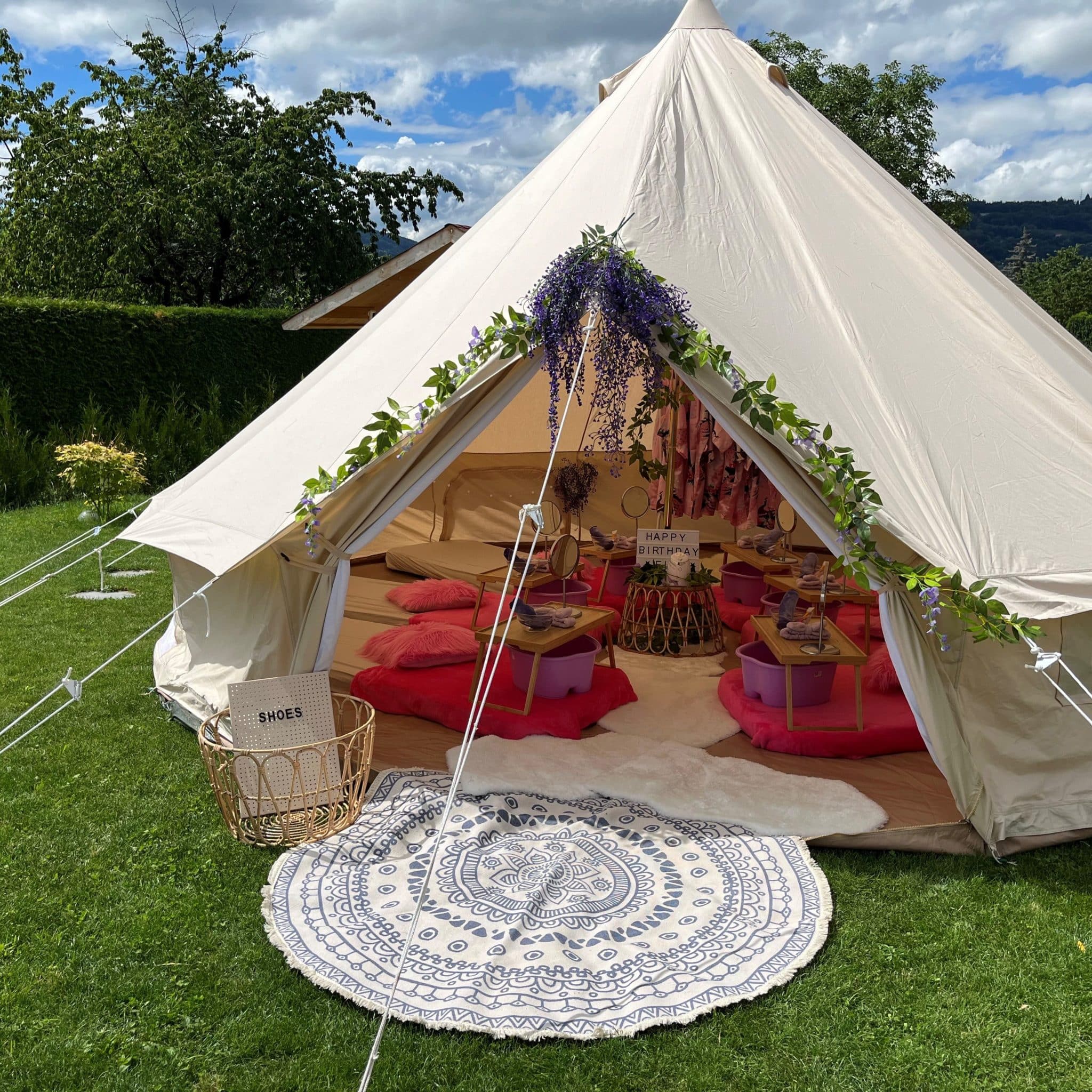 Outdoor Tent Package – from 695 CHF
Would you like to have an unforgettable outdoor sleepover in this wonderful canvas tent in your garden?
There is space for up to 8 in it and the adventure is guaranteed. You`ll need at least 8m in diameter of space in your backyard to fit The Tent as its own diameter is 5m.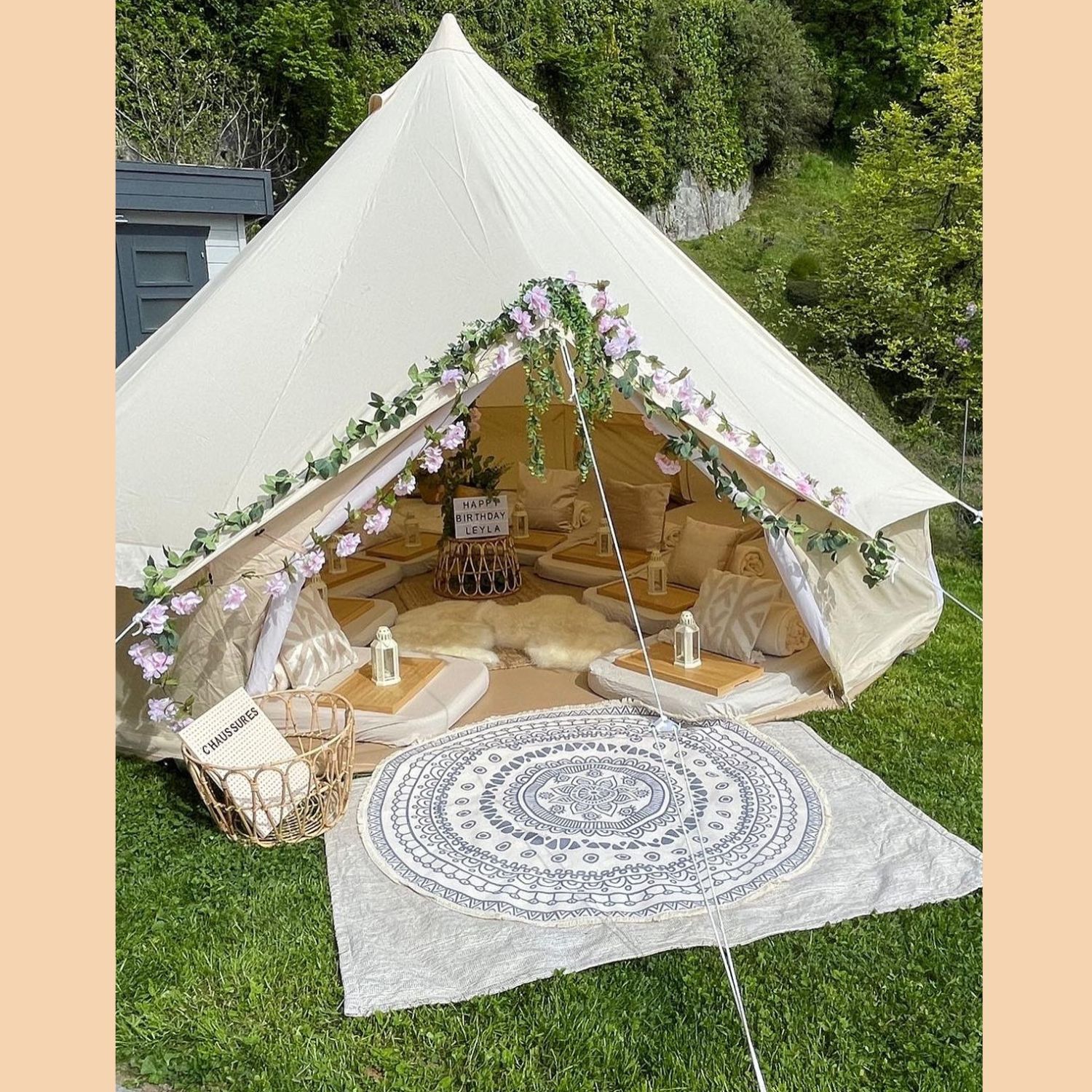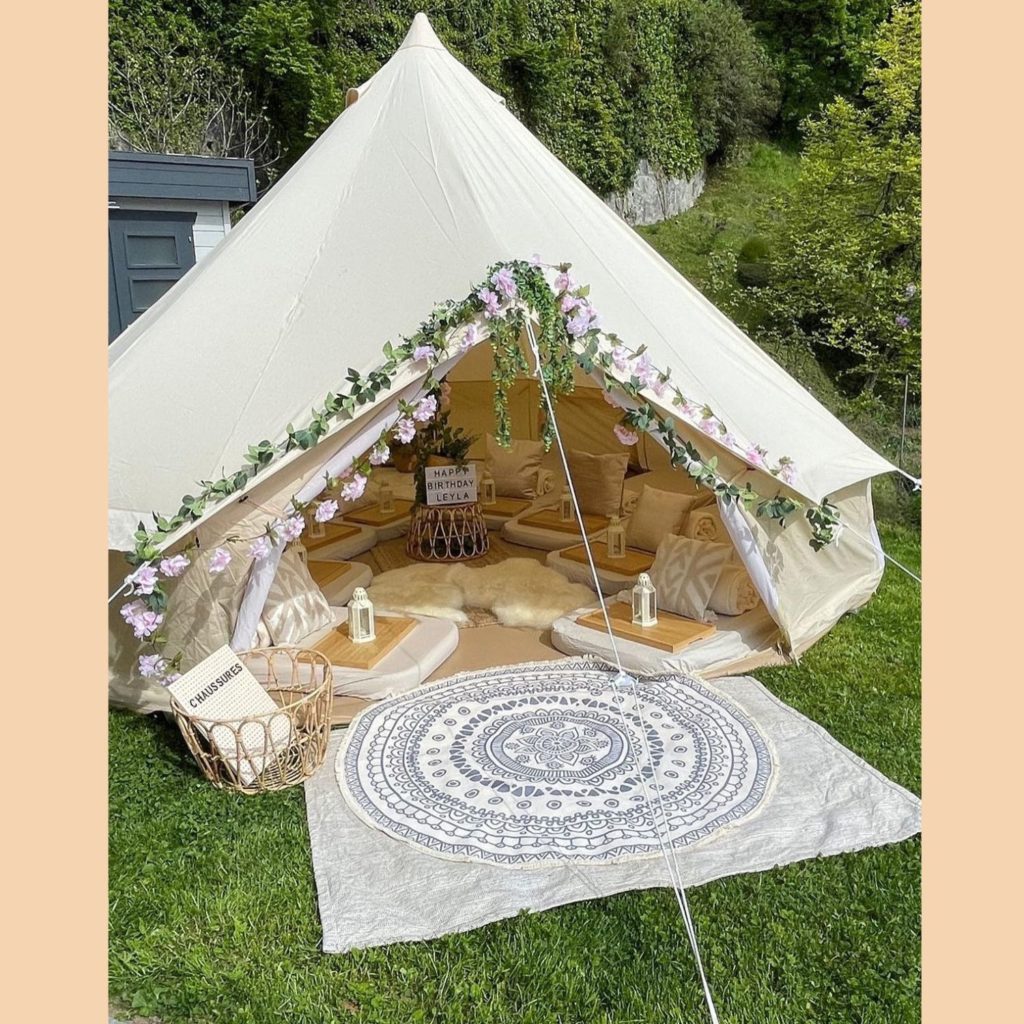 The package includes:
One night in a luxurious 20m2 Glamping tent (diameter 5m and height 3m).
Mattresses for up to 8 children (70×200)
Fitted sheets
Rugs and breakfast Trays
Lanterns and lighting garlands
Themed decorative blankets, cushions and accessories
For hygiene reasons, your guests must bring their own pillows and sleeping bags.
For delivery, set-up, personal styling and pick-up please send us a request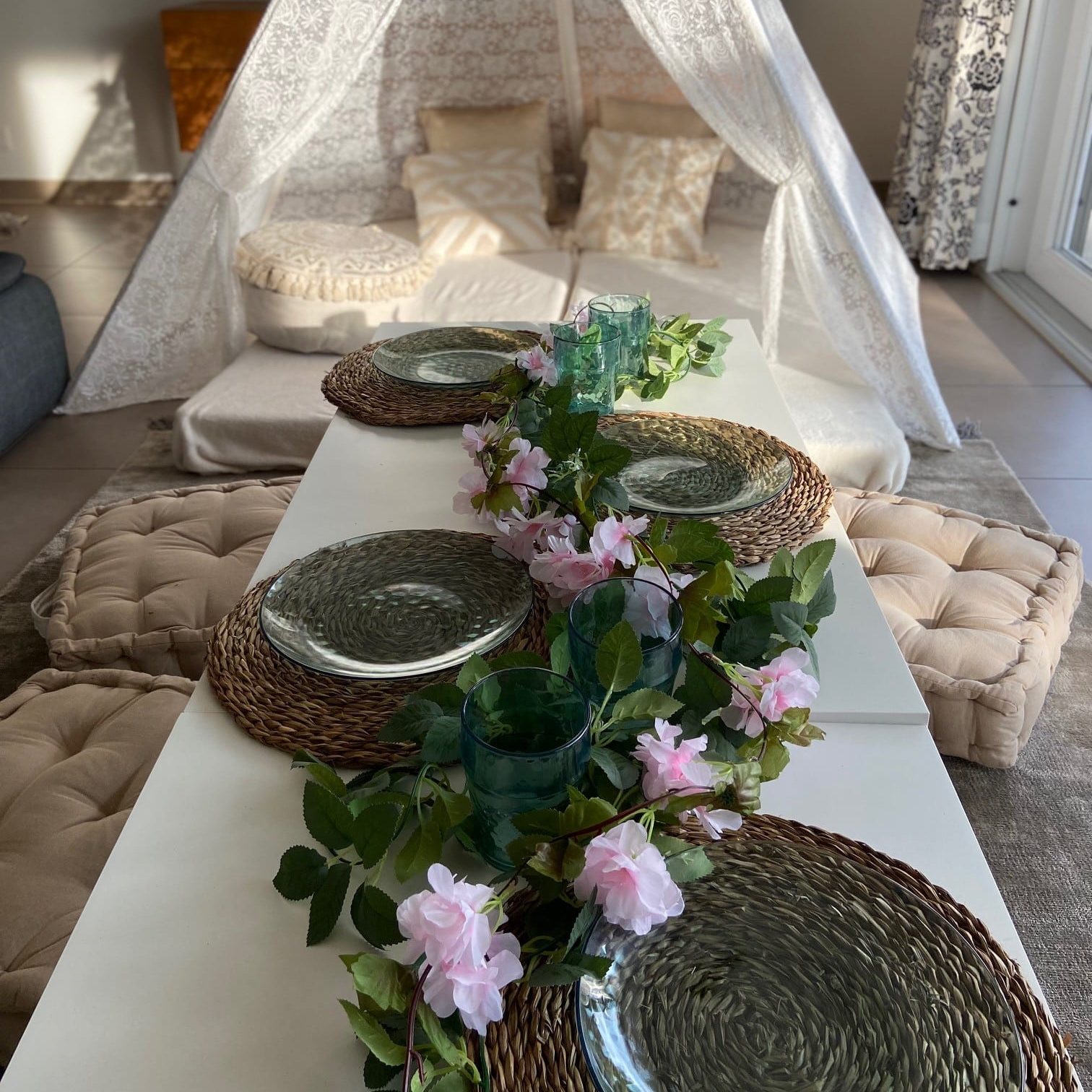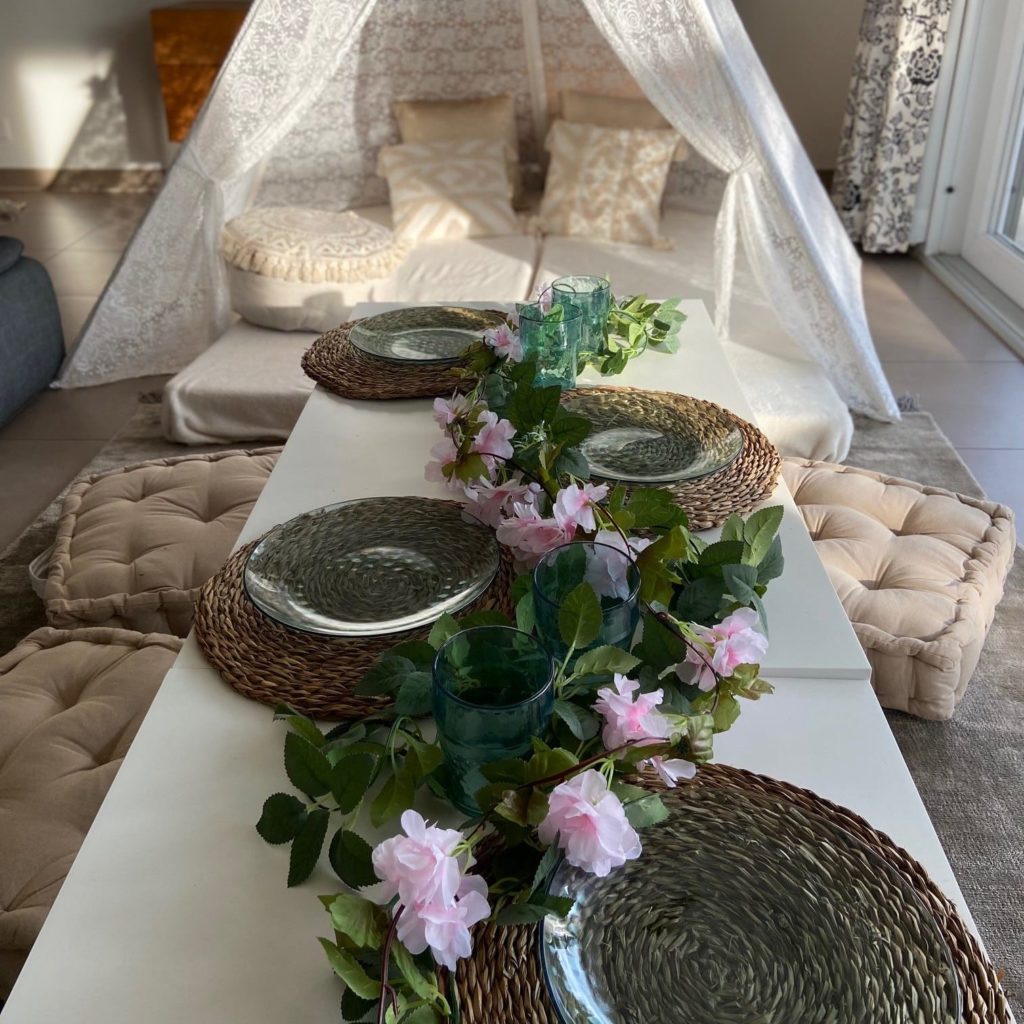 Picnic Party Package – from 290 CHF
Picnic table for the floor, rugs, floor cushions, decoration like lanterns, table arch with garlands, plates, cutlery, glasses, napkins and place mats.
The picnic will delight your guests also on a covered terrace or inside of your apartment.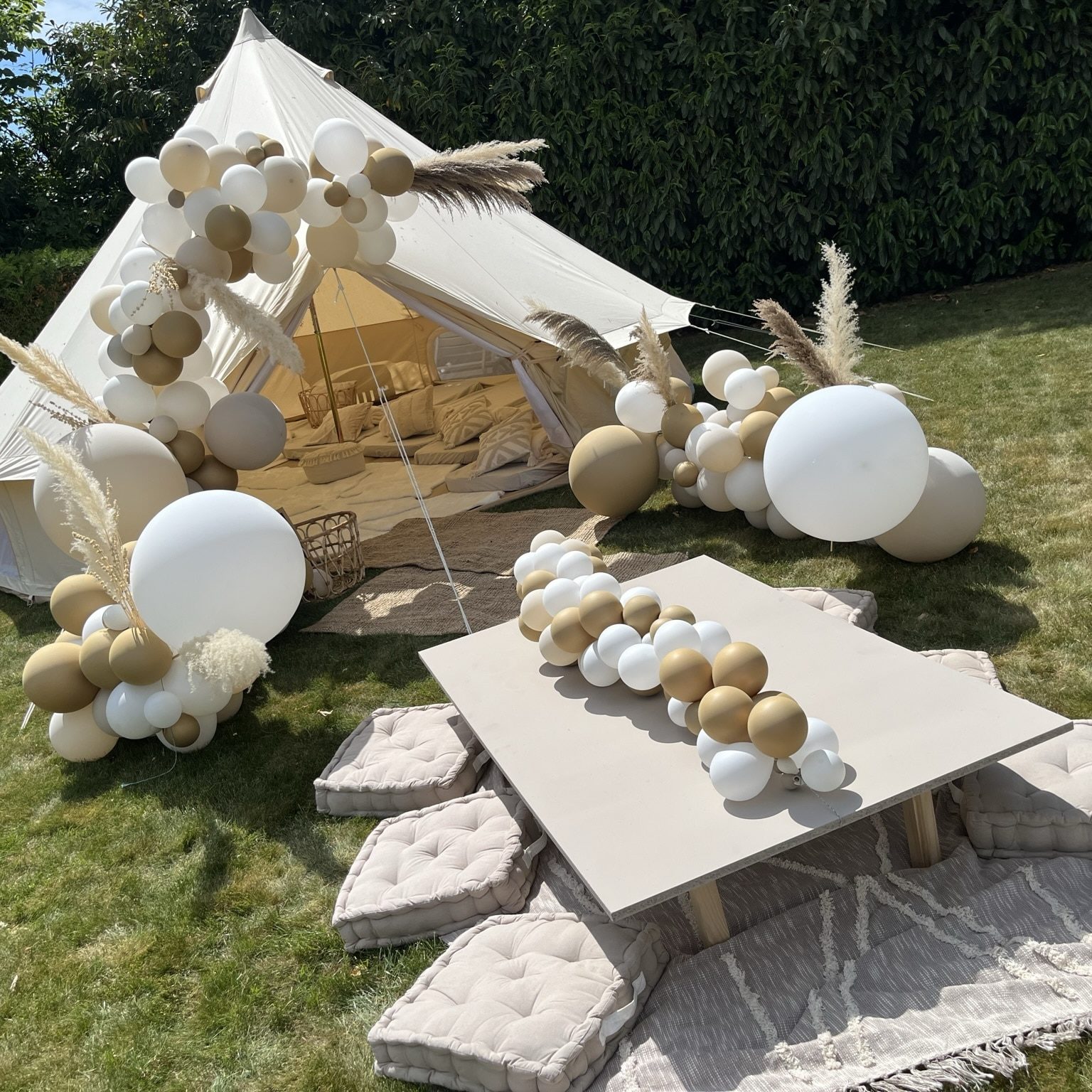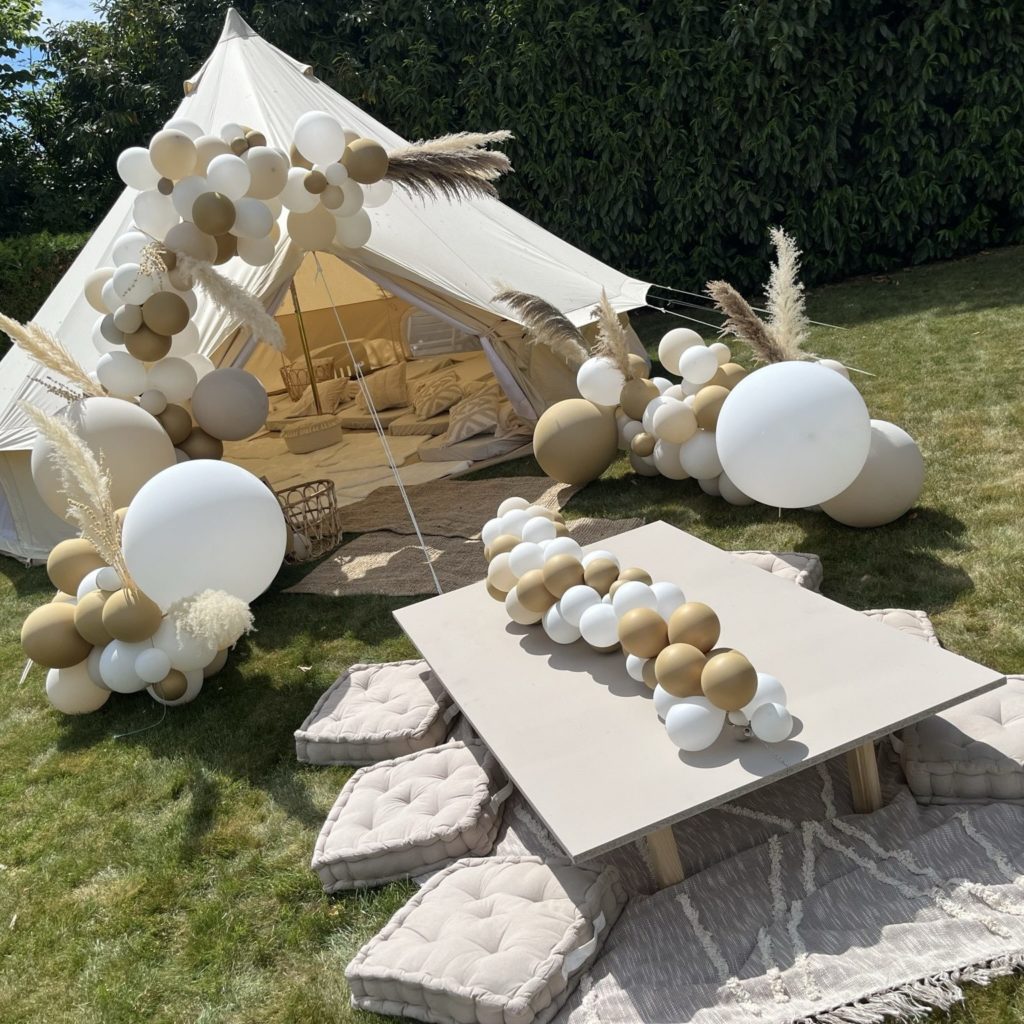 COMBI Package Pyjama Party & Picnic – from 735 CHF
For even more magic, create an amazing indoor picnic or outdoor picnic to your Sleepover party.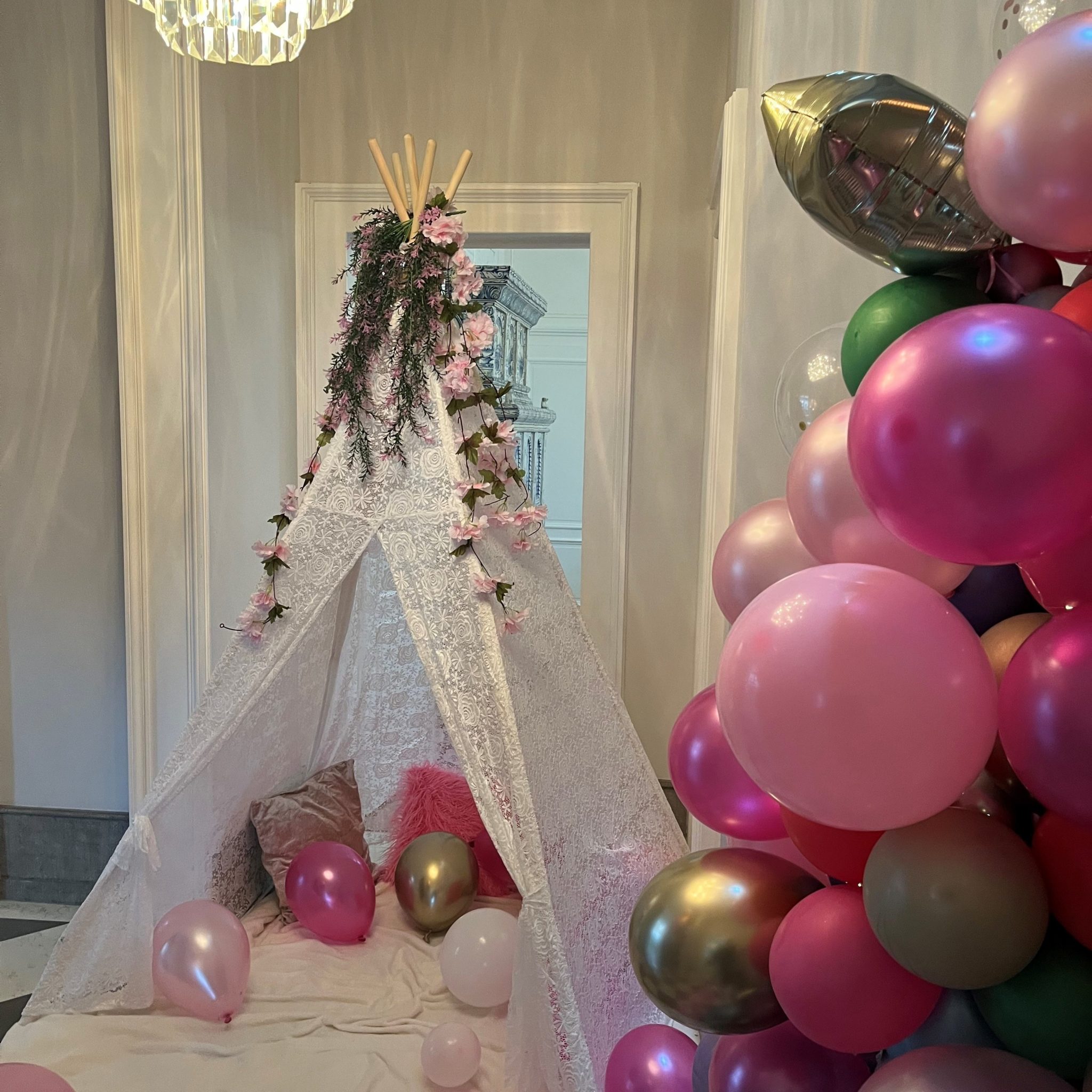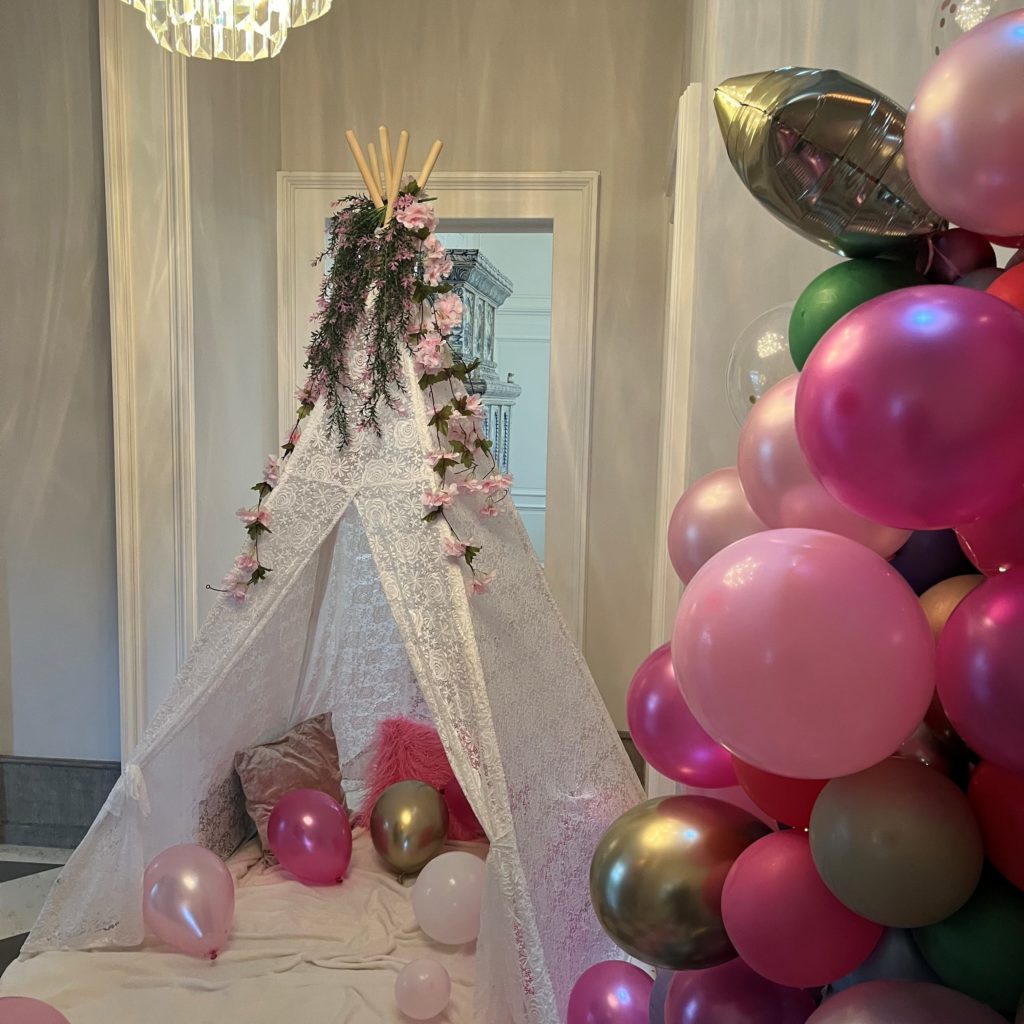 Large Lace Teepee Package – from CHF 140.–
Add a beautiful large Teepee for more decoration!
Are you looking for a special and magical setting for your wedding or your family party? Then simply add a corner with its large lace teepees, comfy cushions, rugs, picnic tables and the selected decor.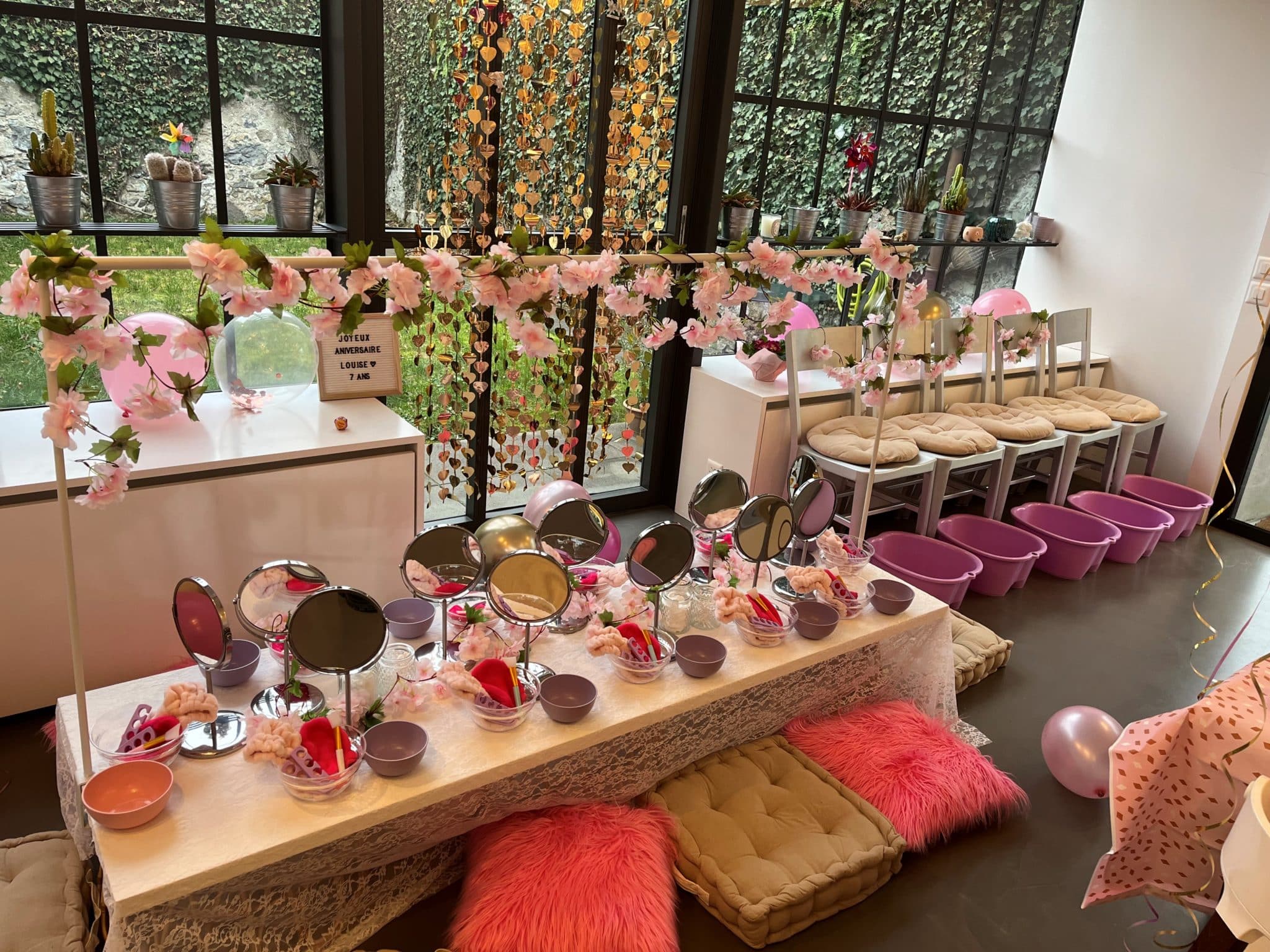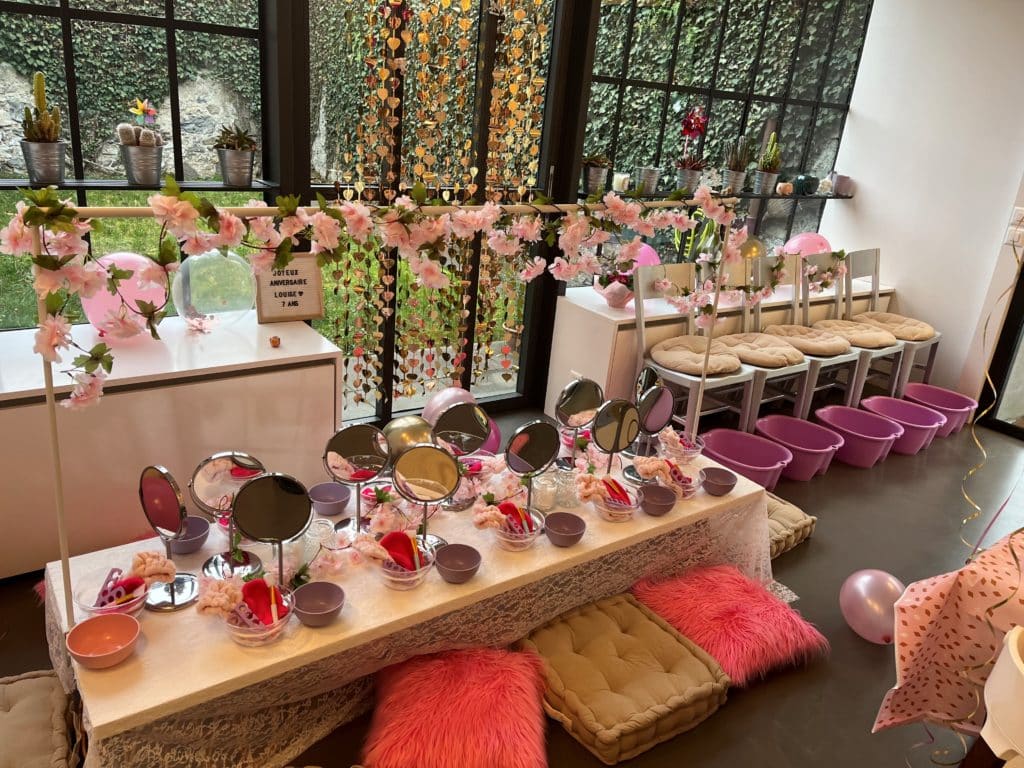 SPA Party Package with table – from CHF 290.–
Our package includes everything you need to create a SPA experience at home !
What is included in the Spa Party Package?
Mirror
Hair band
Large bowl for water
Small bowl for mixing a mask
Mask brush
Microfibre cloth
Foot bath basin
Spa Robes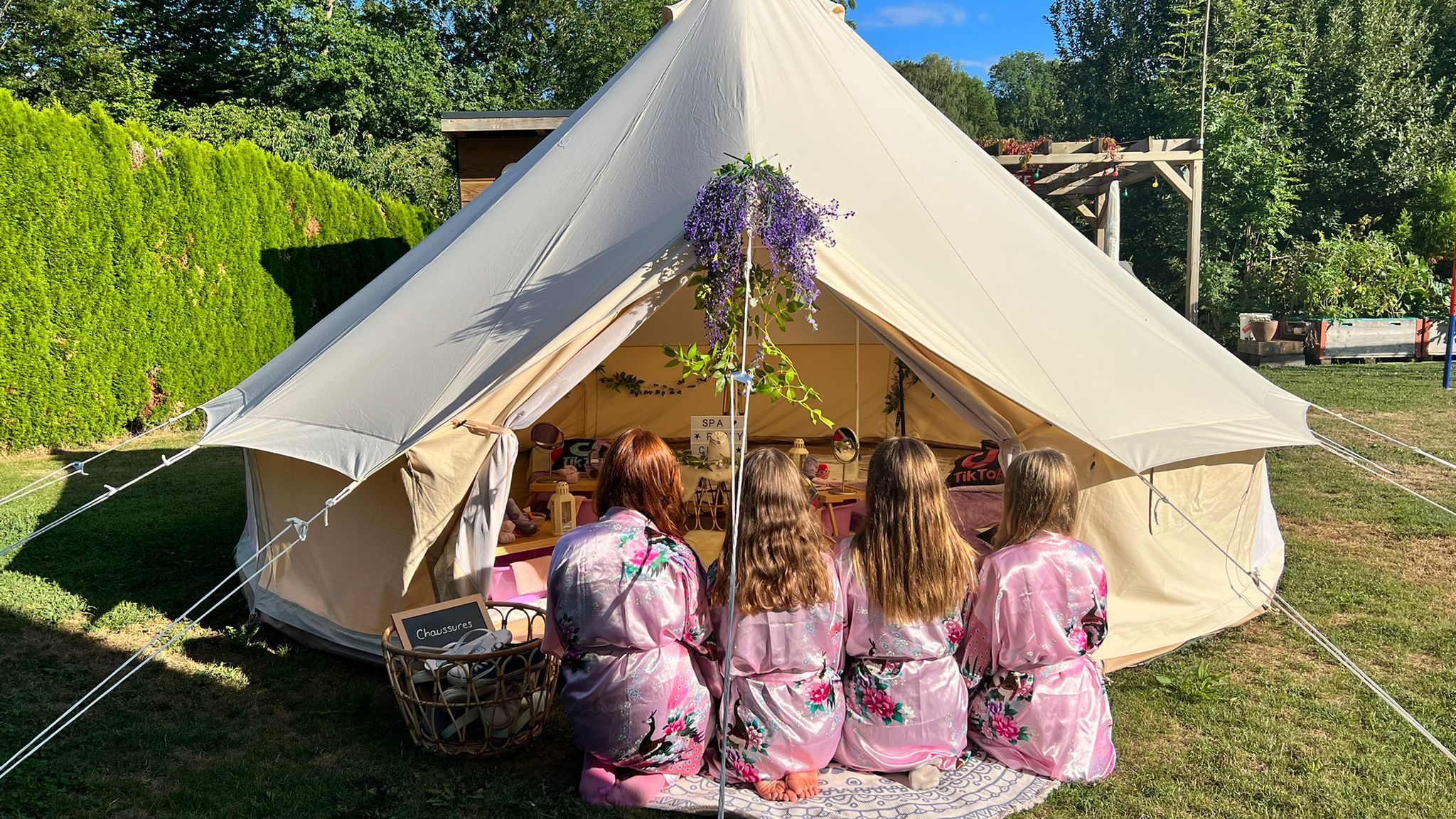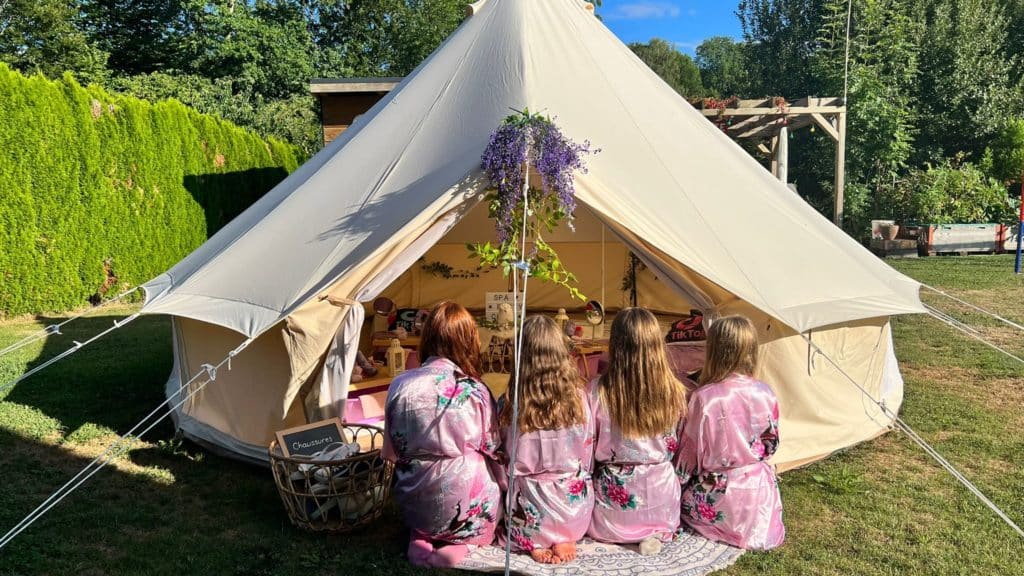 MAGIC SPA Package with products – from 55 CHF per guest
If you are already having a sleepover or daytime party, the MAGIC SPA package is available for 55 CHF per guest.
The price includes a take home party bag containing natural care products, nail file, nail stickers, nail separators and a skincare guide step by step.
You can also decide to personalise the spa bags.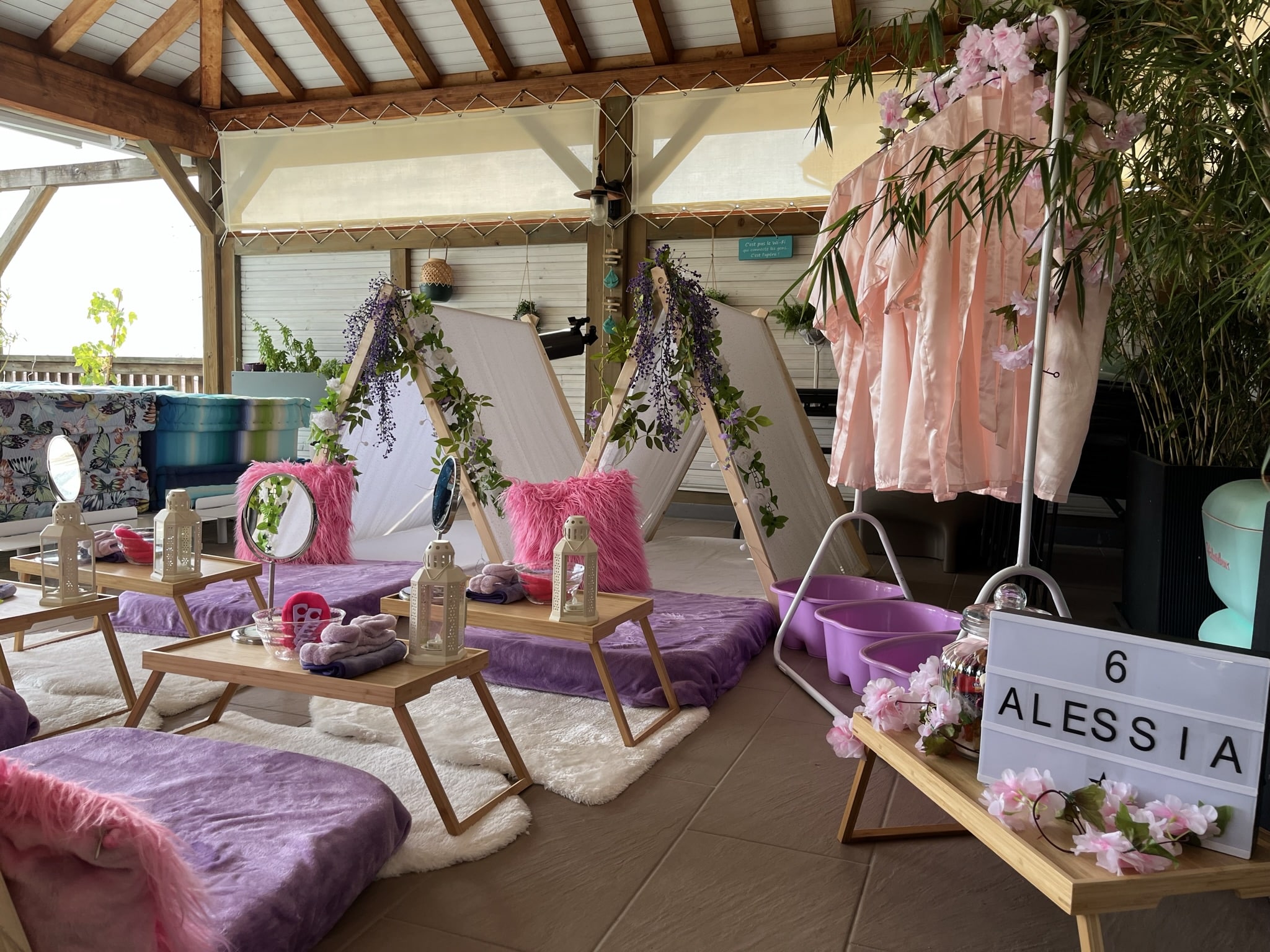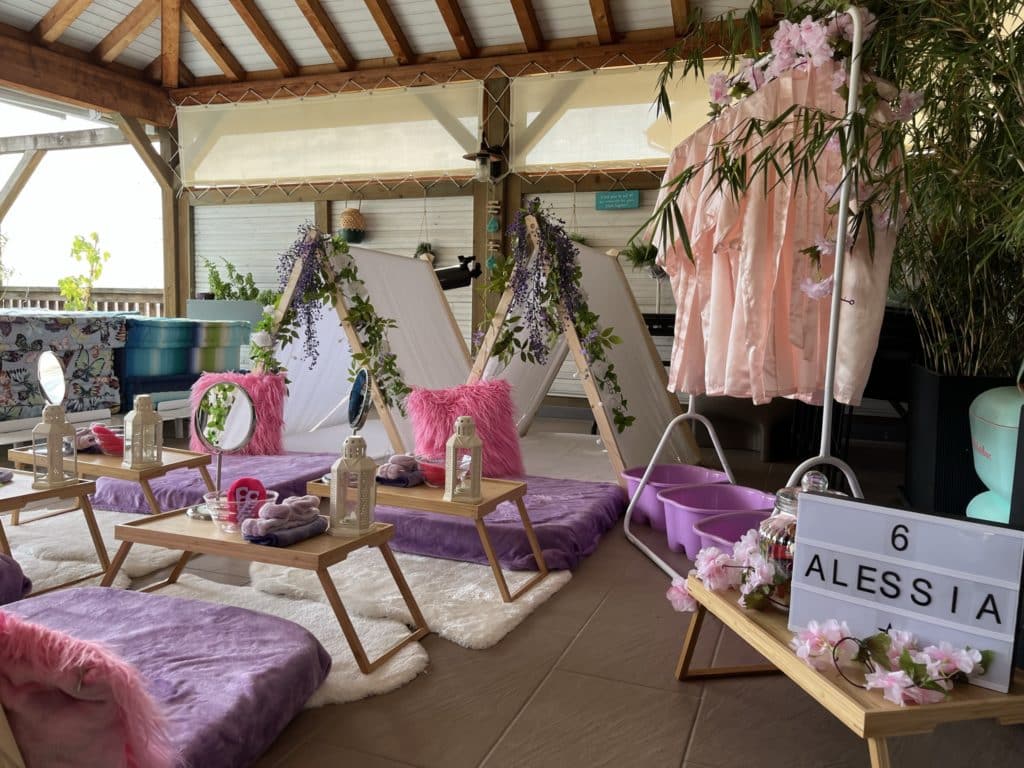 COMBI Package Pyjama Party & SPA Party with table
Add a SPA area to your sleepover. We can use our picnic table or set up on your table.
Please contact us with your individual party plans and we will send you a personal offer to best reflect your own wishes.